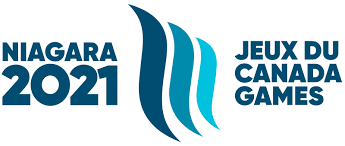 Join us for Rugby Sevens Canada Summer Games debut in 2022!
One of the oldest sports to be featured at the Niagara 2022 Games, Rugby Sevens has exploded in recent years, partly due to the success of the national Canadian women's team. Hosted on the playing fields of Brock University, this will be the inaugural Rugby Sevens competition for the Canada Games.
Men's rugby first joined the Canada Summer Games program for back to back Games in 1981 and 1985, and after sitting out the 1989 Games, returned from 1993-2009. Rugby returns to the 2022 Canada Summer Games program in Niagara, ON, as Women's Rugby Sevens will make its debut.
Rugby Sevens will be among 18 sports featured at the Games, taking place the summer of 2022 in Ontario's Niagra Region. Consisting of more than 5,000 athletes and coaches, the 2022 Canada Games will welcome our nation's next generation of national, international, and Olympic champions as the best young developing athletes from across the nation assemble to compete in Canada's largest multi-sport event.
Under 18 as of December 31, 2020 (born 2003 or later)
A Canadian citizen or permanent resident
In good standing with Sask Rugby and Rugby Canada
Resides in Saskatchewan (or meets CGC commitment requirements)
Not a Senior National Team Member
Training camps & practice dates will begin in 2021 – updates will be posted here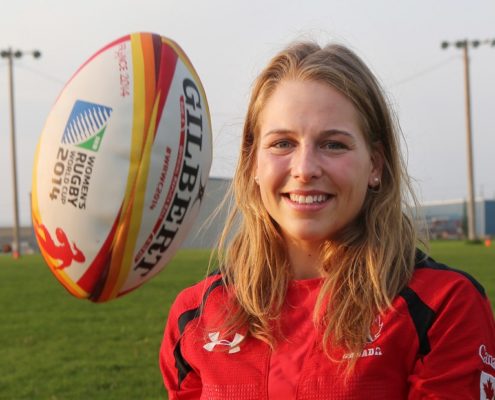 Kayla Mack-Thiel
Canada Summer Games Head Coach
From Saskatoon SK, Mack has progressed through provincial and national programs, representing Canada internationally in both 7s and 15s. As a coach, Mack lead the U18 Women's Sevens Team Sask in their 2018 and 2019 seasons and has been a champion for women's rugby in Saskatchewan. She brings a great deal of experience to our provincial program and is an excellent role model for young female rugby players.
Saskatchewan Rugby
Summer 2022
(exact dates TBD)
Brock University, Alumni Field
St. Catharines, Niagara, ON
10 U18 female players
1 coach and 1 manager