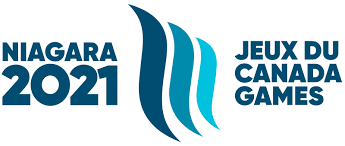 Countdown to the Niagra 2021 Canada Summer Games
Join us for Rugby Sevens Canada Summer Games debut in 2021!
One of the oldest sports to be featured at the Niagara 2021 Games, Rugby Sevens has exploded in recent years, partly due to the success of the national Canadian women's team. Hosted on the playing fields of Brock University, 2021 will be the inaugural Rugby Sevens competition for the Canada Games.
Men's rugby first joined the Canada Summer Games program for back to back Games in 1981 and 1985, and after sitting out the 1989 Games, returned from 1993-2009. Rugby returns to the 2021 Canada Summer Games program in Niagara, ON, as Women's Rugby Sevens will make its debut.
Rugby Sevens will be among 18 sports featured at the Games, taking place August 6 to 21, 2021 in Ontario's Niagra Region. Consisting of more than 5,000 athletes and coaches, the 2021 Canada Games will welcome our nation's next generation of national, international, and Olympic champions as the best young developing athletes from across the nation assemble to compete in Canada's largest multi-sport event.
Dates
Canada Games Week 2:
Sunday, August 15
& Monday, August 16
Location
Brock University, Alumni Field (St. Catharines)
Team
10 U18 female players
1 coach and 1 manager
NCCP Competition-Development certified in Rugby
In good standing with Sask Rugby and Rugby Canada
Completes a Team Sask Coach Application
NCCP Competition-Development certified in Rugby
In good standing with Sask Rugby and Rugby Canada
Selected by the appointed Head Coach