History of Rugby in Saskatchewan
Rugby has a rich history and life in Saskatchewan, click on the links below to learn more.
The Beginnings
1883-1930
It may surprise some to know that rugby in Saskatchewan pre-dates the formation of Saskatchewan itself, with the first recorded game of rugby being played in the settlement of Regina in 1883. In this inaugural match, members of the North West Mounted Police competed against the citizens of Regina, with the locals coming out on top. The province of Saskatchewan wasn't formed as its own province until 1905.
Rugby initially came to Canada as part of Canada's connection to Britain, the sport's homeland. Various codes and variations of the game of "football" were played across the country as a popular pastime before the formation of the Rugby Football Union in London in 1871 led to the dissemination of a consistent set of rules across the commonwealth.
Following this initial match in Regina, rugby in Saskatchewan existed as an intermittent pastime with few organized matches taking place and no formal governing body taking shape. It wasn't until 1890, when a local union was formed to organize a tour to Winnipeg and began a football rivalry that exists to this day, that rugby gained a real foothold in the future province of Saskatchewan. A split of home and away victories in the two tour matches provided incentive for subsequent competition.
After this period rugby looked to be off to a lively start, with a bi-annual tournament being hosted to crown the champions of Manitoba and the North-West Territory. However, participation of teams in this tournament was sporadic – for instance, the inaugural champions from Winnipeg failed to defend their title in the fall of 1891 but participated in and even hosted subsequent competitions – and the sport was eventually overtaken in popularity by what we now call Canadian football and soccer.
While rugby's popularity in Saskatchewan was initially located primarily in Regina, Moosomin, and Whitewood, groups in Saskatoon attempted to re-popularize rugby throughout the 1920s with varying success.
Revival
Permanence
Modern Rugby
SENIOR PROVINCIAL CHAMPIONS
Men's Division 1
Men's Division 2
Women's Division 1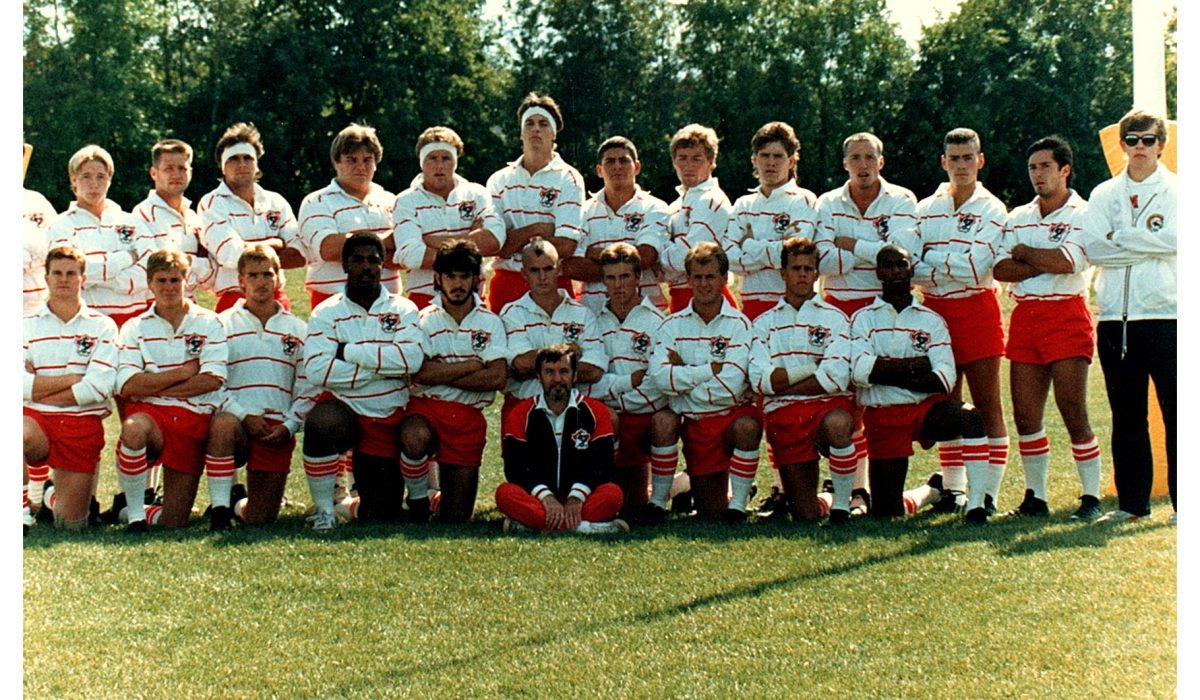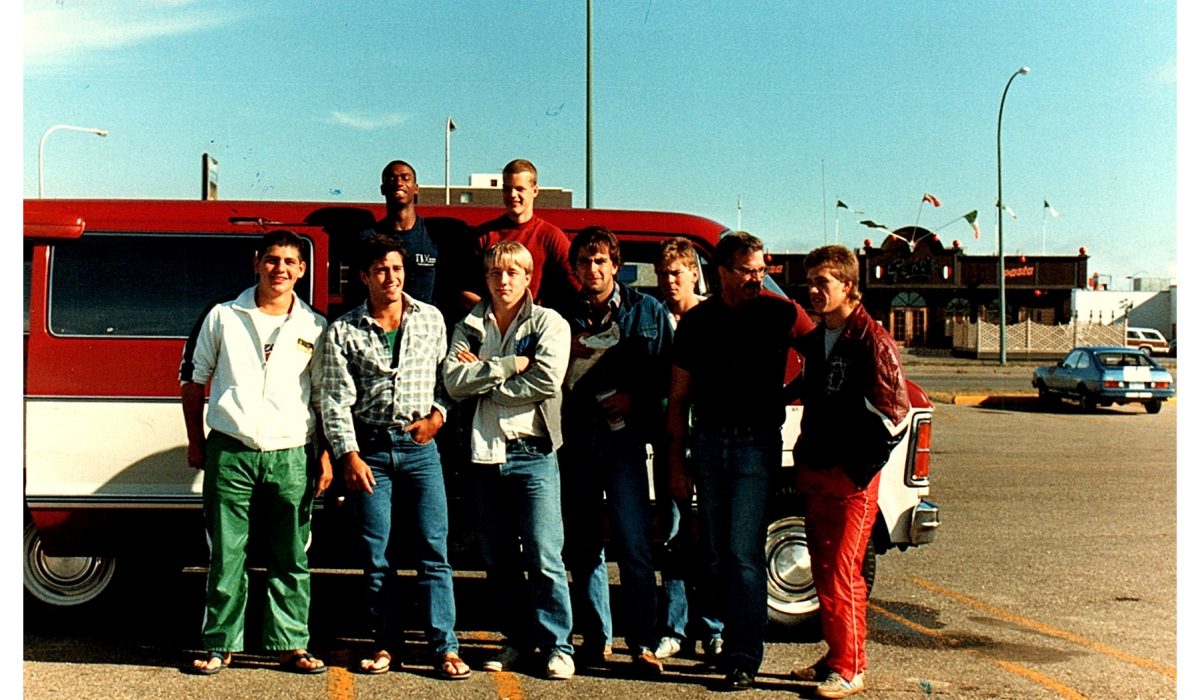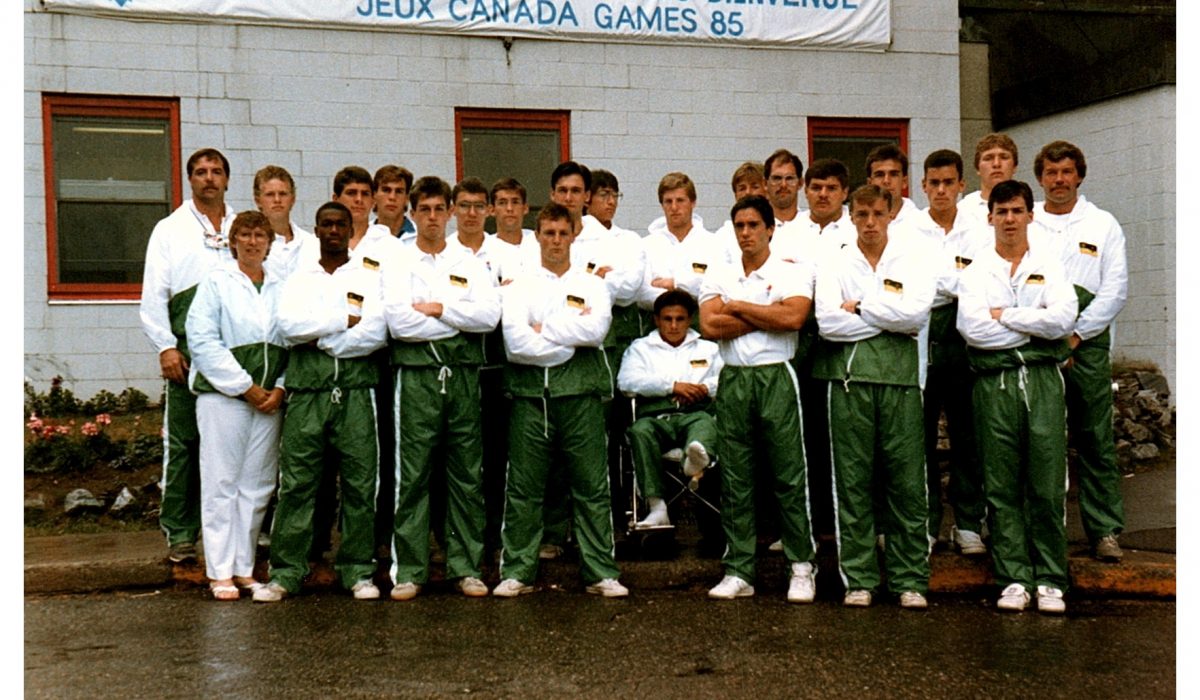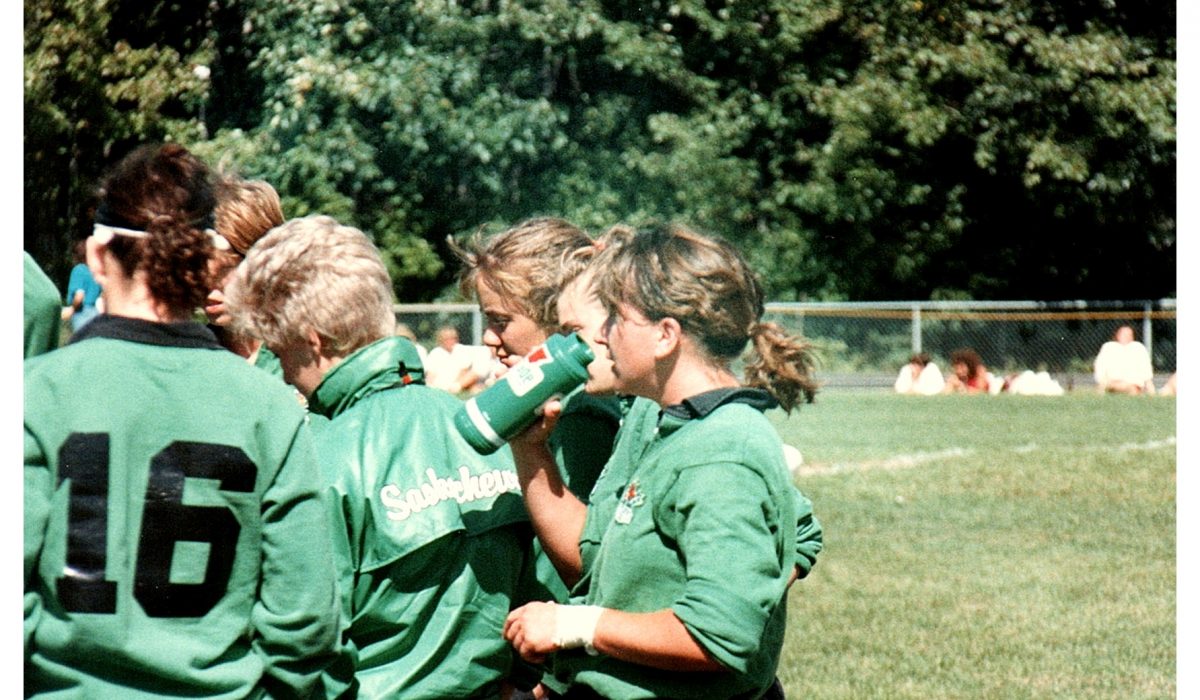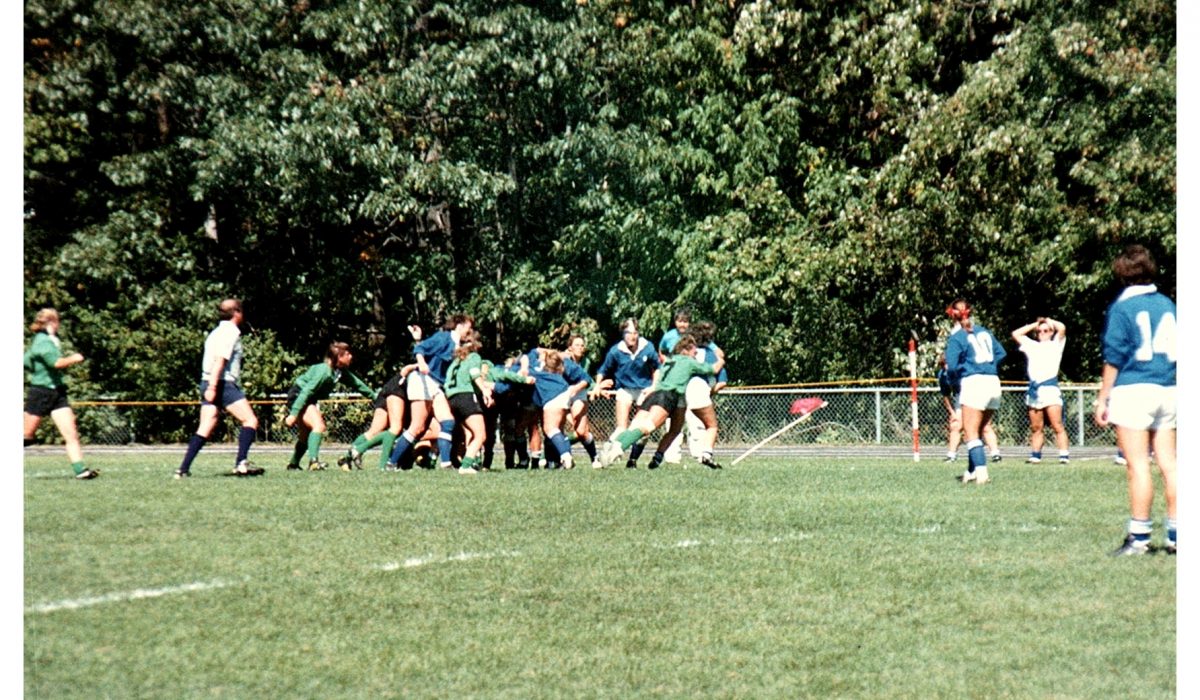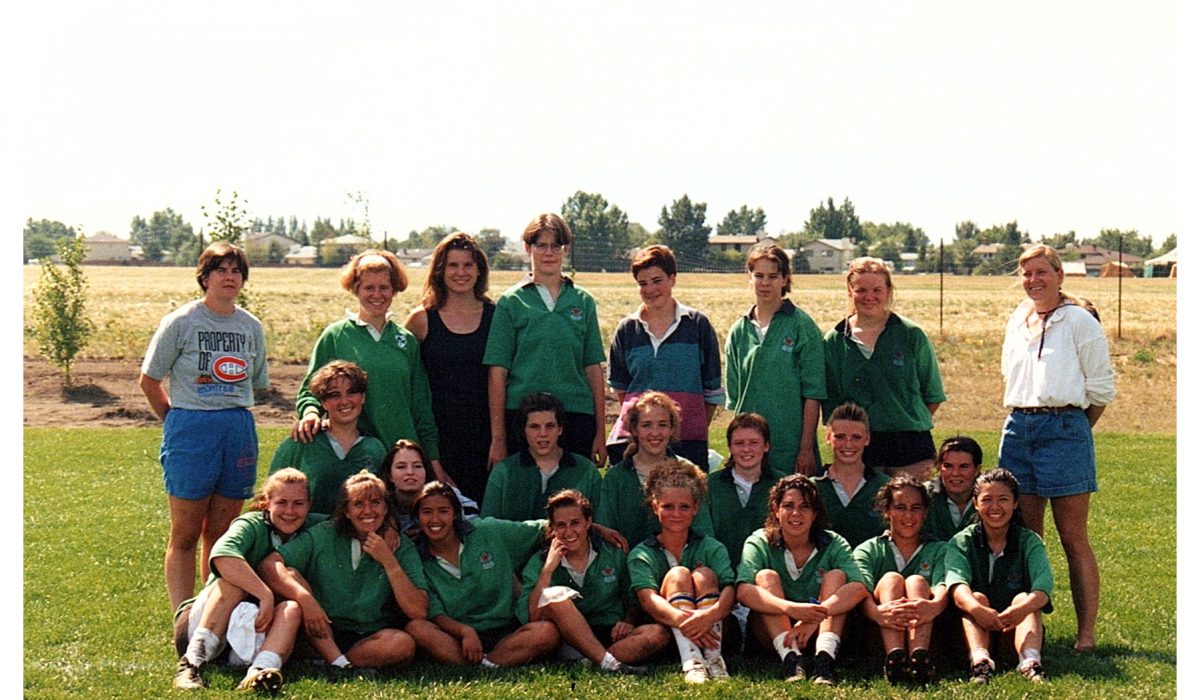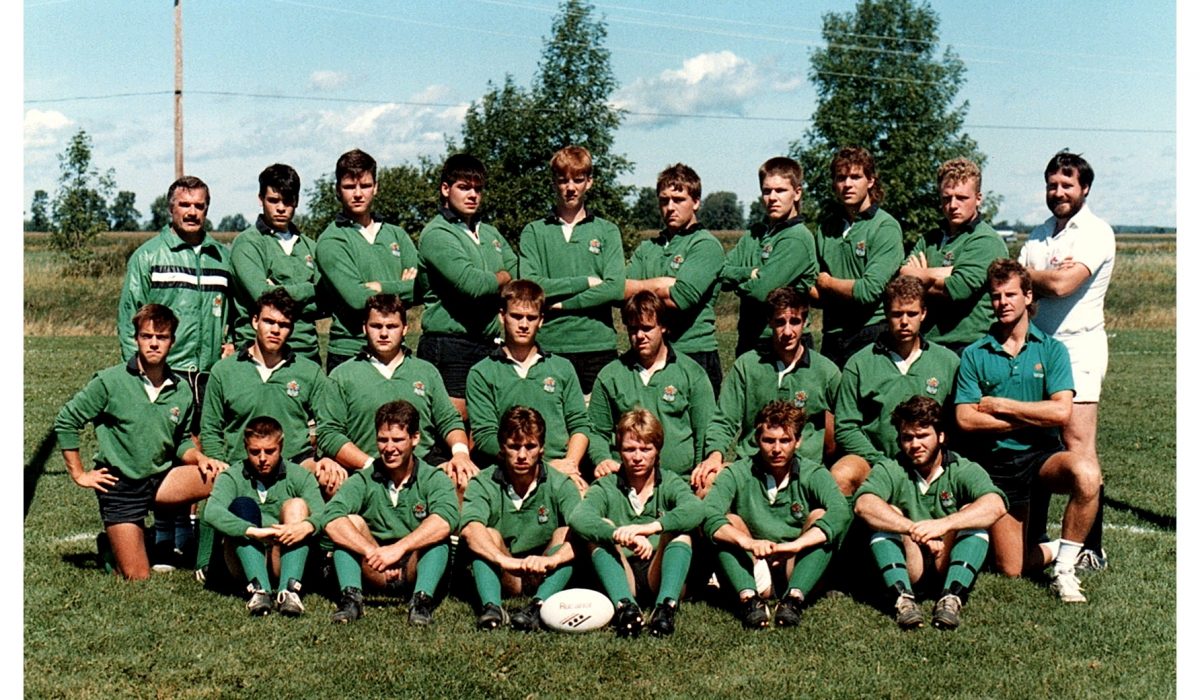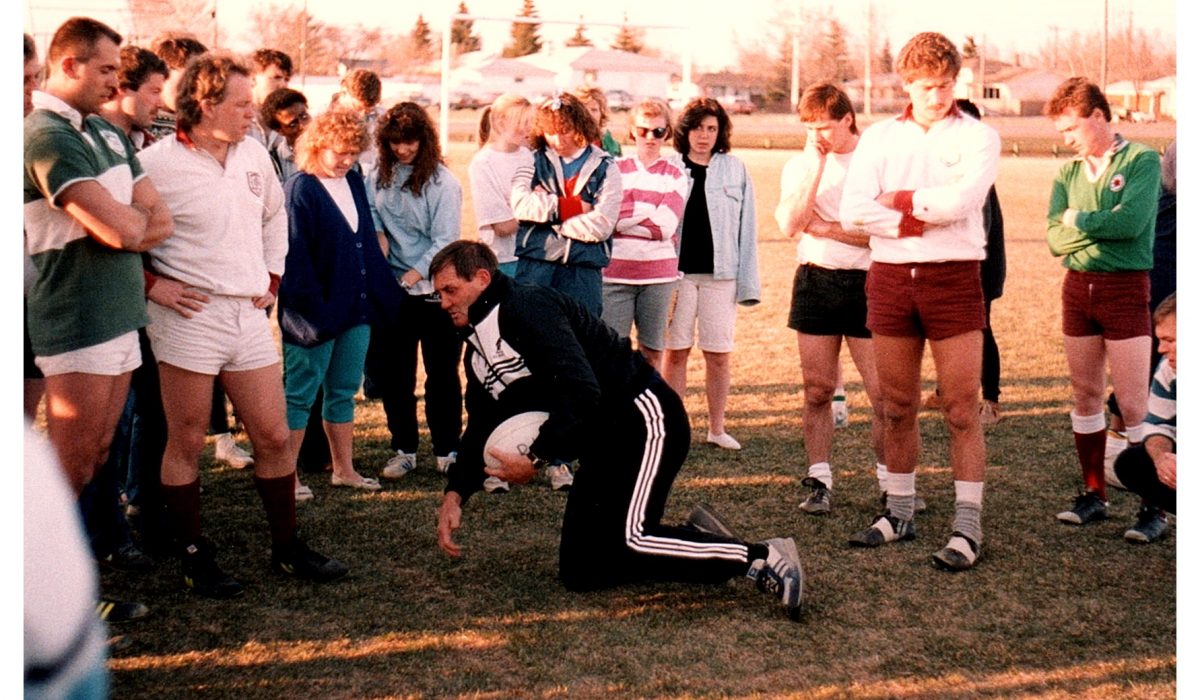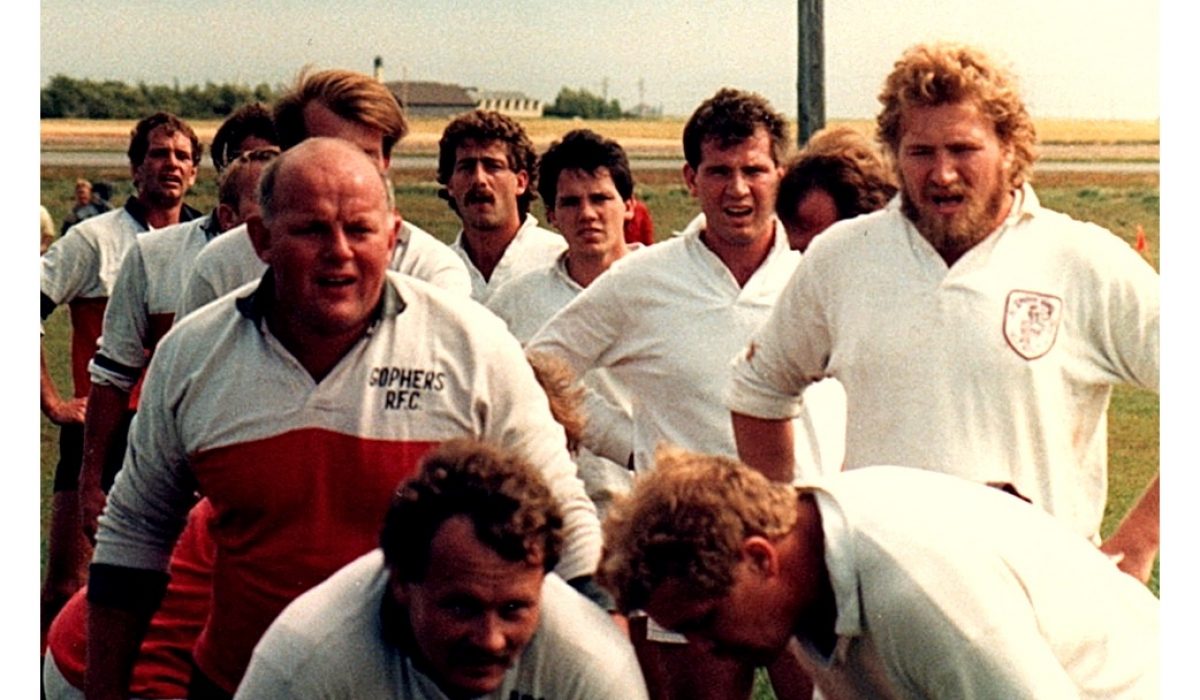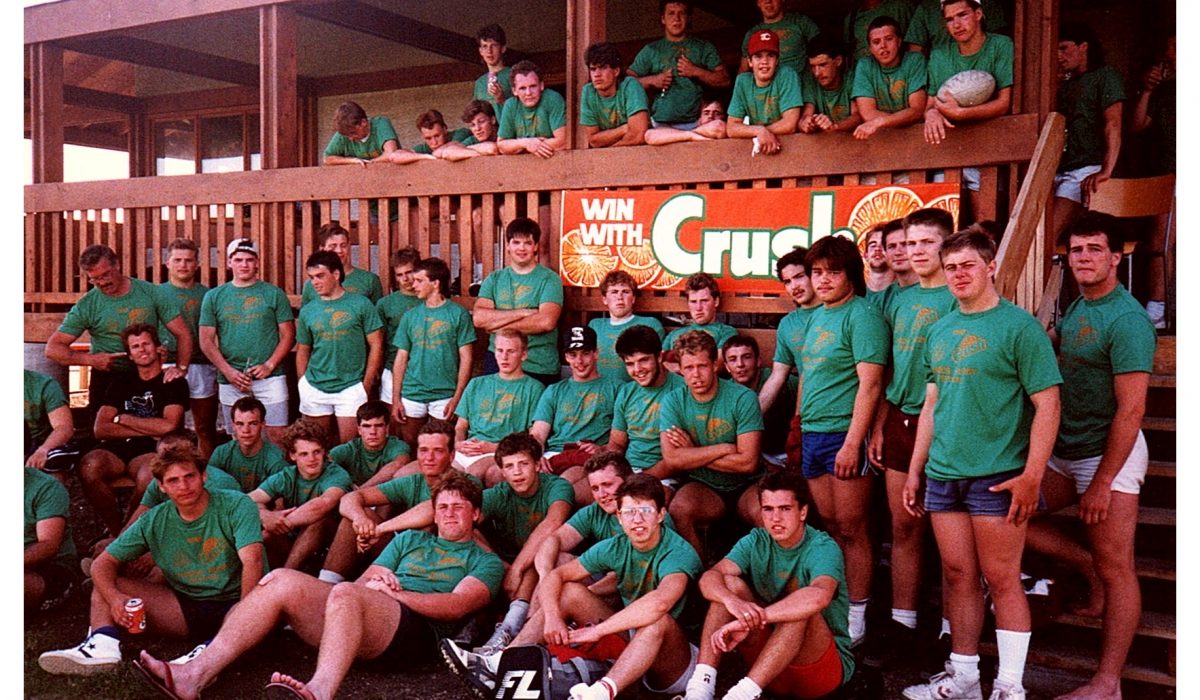 Phil Degenstein (Captain) – Scrum-Half / Centre – Campion Grads
Greg Brock – Scrum-Half – Condors
John Hartung – Prop – Campion Grads
Tom Duke – Prop – Rogues
Don Alexander – Prop / Hooker – Rogues
Bill Folk – Hooker – Campion Grads
Greg Kraus – Lock – Campion Grads
Ken Neiszner – Lock – Lifesavers
Geoff McLeod – Lock – Condors
Scott Law – No. 8 – Campion Grads
Doug Degenstien – No. 8 / Flanker – Gophers
Dan Duke – No. 8 / Flanker – Rogues 
Derrick Gillis – Flanker – Rogues
Adam Alback – Flanker – Rogues
Steve Hopkins – Flanker – Campion Grads
Kent Kammermayer Fly-Half – Wild Oats 
Mike King – Center / Fullback – Rogues  
John Hort – Center – Moose Jaw
Mike Embury – Center / Wing – Rogues 
Brian Macadam – Center / Wing – Campion Grads
Dave Arsenault – Wing / Fullback -Rogues
Cliff Rusconi – Wing – Lifesavers
Lee Ann Balliett – Prop
Kristie Bonstrom – Prop
Jillian Brandt – Lock 
Robin Brandt – Prop
Diane Chestolowski – Wing
Tracy Dencsak –  Center
Tara Eckert – Scrum-Half / Wing 
Jennifer Farley – Lock 
Holly Flicek –  Flanker
Elizabeth Ford – Center
Julie Foster – Wing 
Andrea Grzesina – Lock
Christina Johnson – Scrum-Half
Lise Moellman – No. 8
Shayna Notschke – Fly-Half
Sandra Scott – Flanker / Center
Natasha Seon – Fly-Half
Micah Seon-King – Flanker
Laura Stoughton – Wing
Teresa Uleryk – Prop / Hooker
Sara Ulmer – Center
Raina Wallace – Hooker 
Lorrie Anne Weber – Hooker
Dana Yurach – Wing / Fullback
JUNIOR PROVINCIAL CHAMPIONSHIPS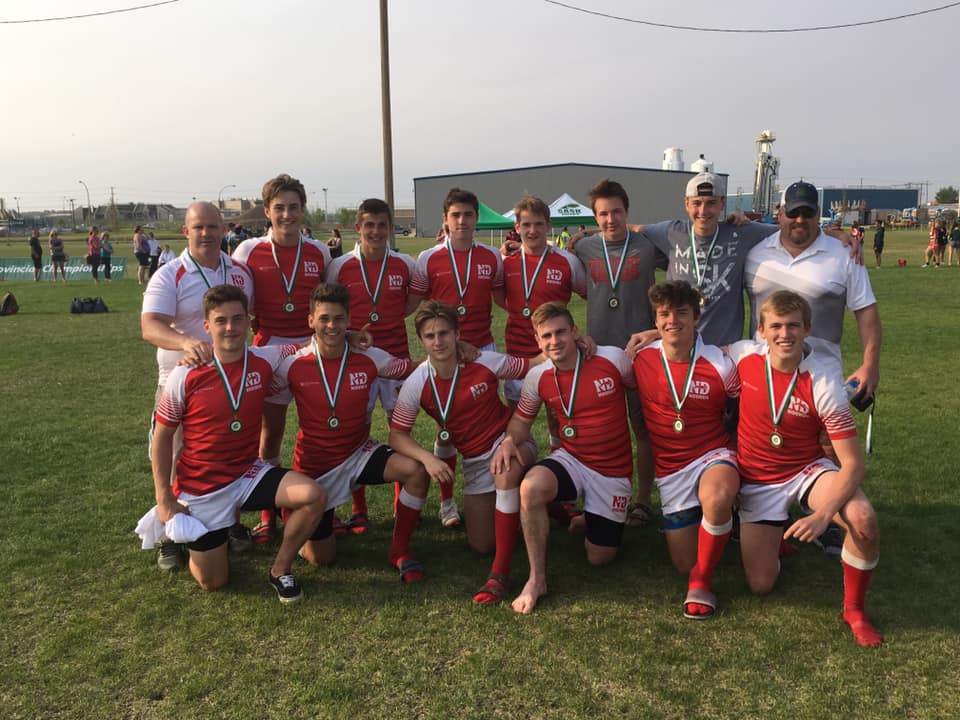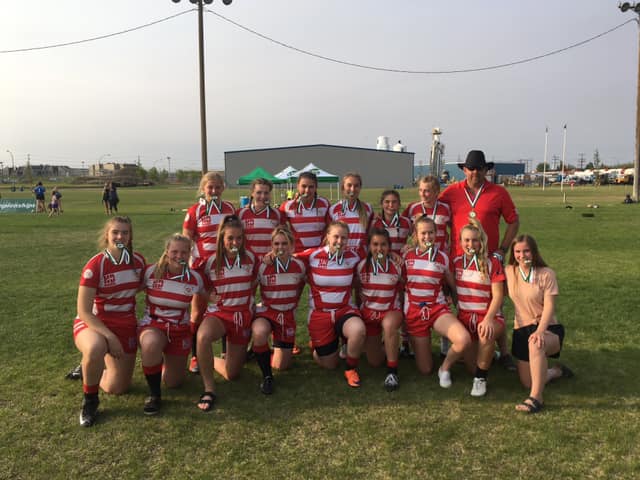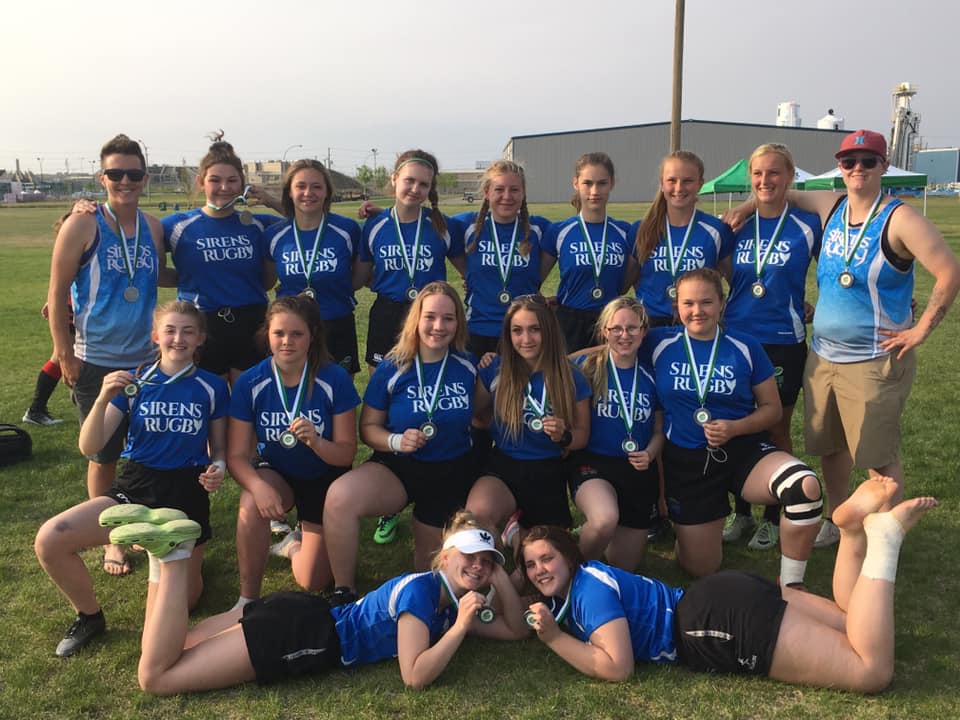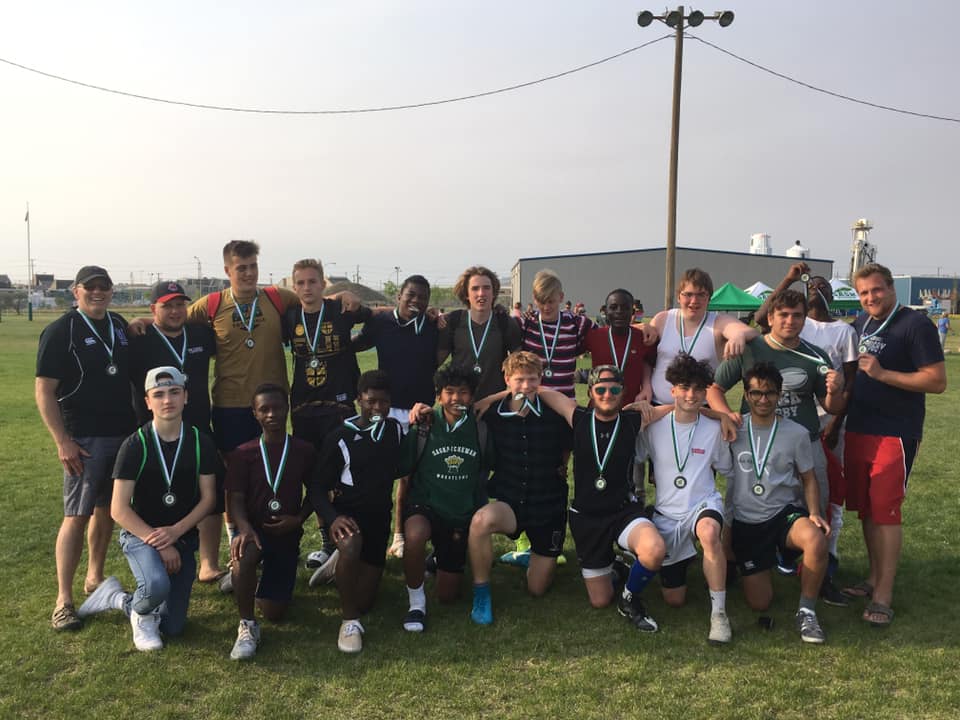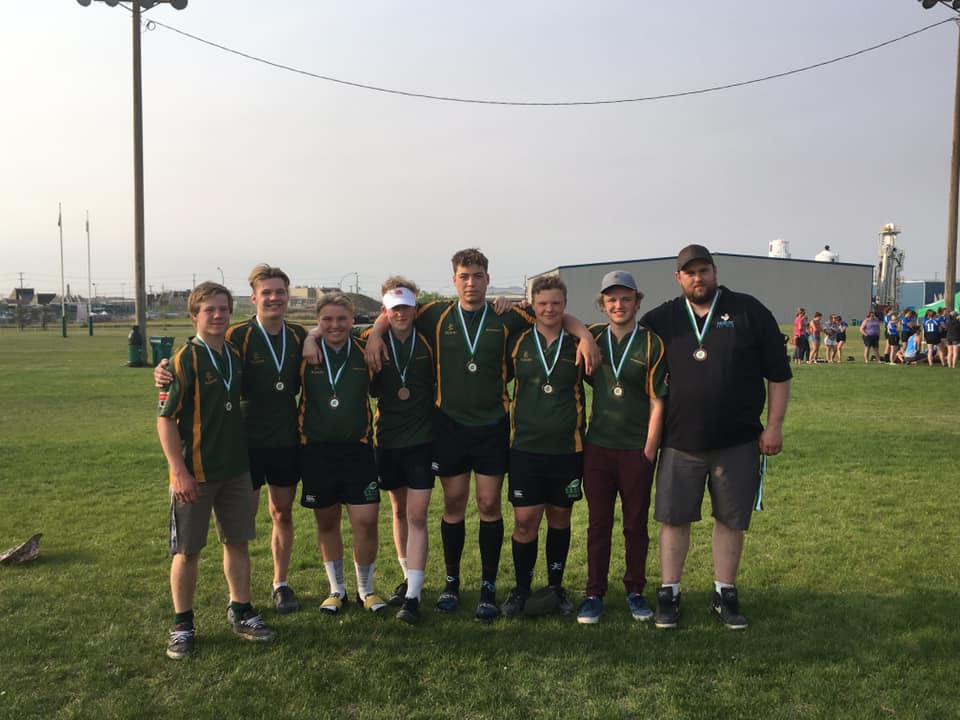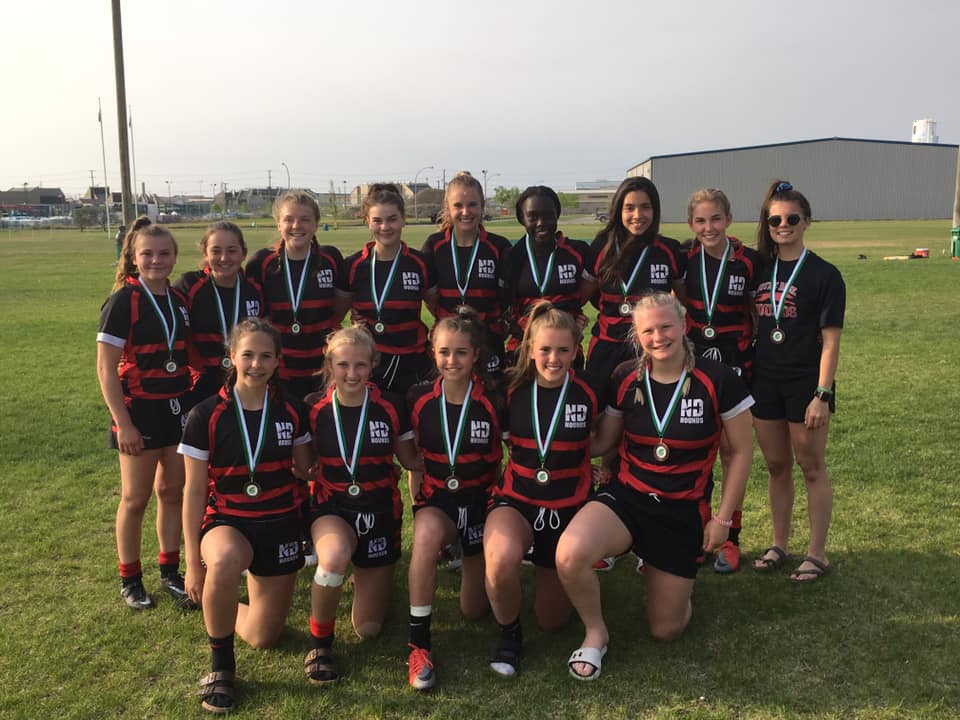 SENIOR PROVINCIAL CHAMPIONSHIPS