Sask Rugby offers junior rugby players the next level of training, coaching, and competition in a fun, team-oriented environment. Athletes selected to these teams participate in regional and provincial competitions, and can even be invited to participate in Rugby Canada national teams.
Click on a sections below for more information: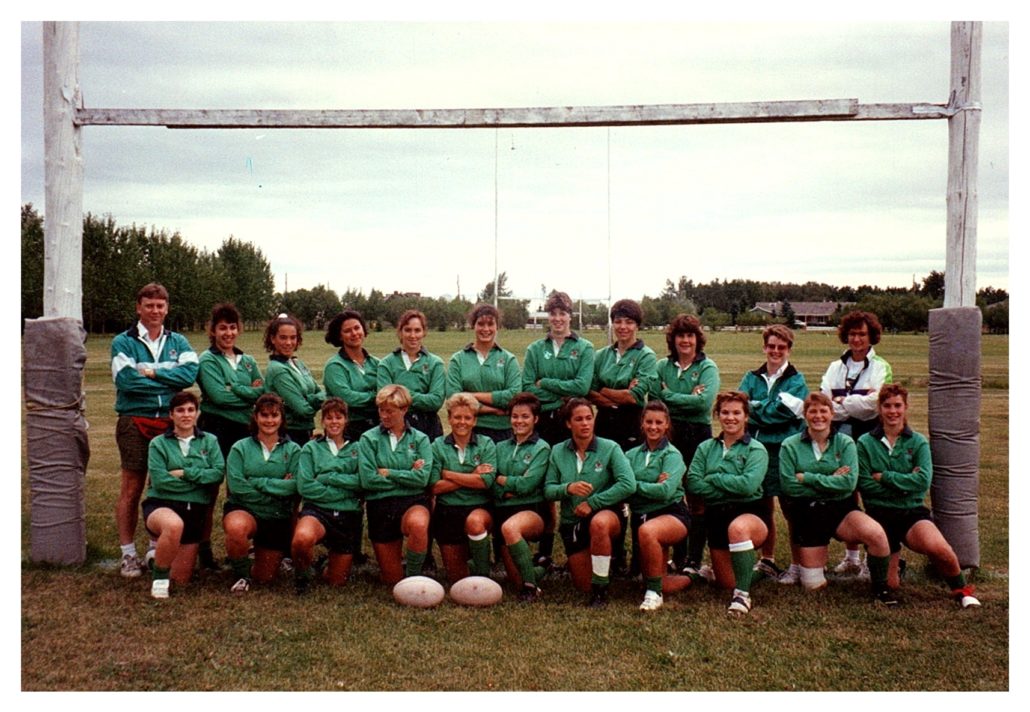 Any junior athlete can participate in rep team programs. To register for a team complete the following:
Any expenses related to training is subsidized by Saskatchewan Rugby. Competitions are funded through a pay to play model. Annual budgets are determined each year and range between $1000 to $1500 per player which covers all travel, accomodations, meals and tournament fees. The fees listed will be broken up per competition to better suit the player's schedule. This will ensure competition fees will be used as efficient as possible in relation to the player's availability.
Following the Summer 2023 season for Sask Rep Teams, the estimated cost for each participating player in each competition is outlined as follows:
Main Competitions
Alberta Regional Competition (ARC): $650
Western Canadian Rugby Championship: $650
FUNDRAISING AND ATHLETE SUPPORT
Sask Rugby aims to ensure that no player withdraws due to financial burden by working with athletes to manage player dues and provide fundraising and funding opportunities. 
Sask Rugby offers individual and team fundraising opportunities to reduce player dues for their pay to play fees. Athletes may also apply for a payment plan, (to pay in instalments) or participate in the Athlete Fundraising Program to earn money through volunteer hours towards their fees.
Learn more about these opportunities below or email jastrope@saskrugby.com.
Athletes participating in any of Sask Rugby's rep team programs are eligible to volunteer at Sask Rugby events to fundraise towards their player dues. Volunteer hours will be tracked online by Sask Rugby and paid at a hourly rate into a player fund. The balance in this fund will be deducted from the player dues owed. 
To participate in the program:
Complete the online Athlete Fundraising Program Application (below)
Individual teams may run fundraisers such as steak nights, bottle drives, and raffles with money being split between all involved athletes. Coaches and managers will provide this information directly to coaches.
Whether you are looking to train or compete with a team find more information on this season's rugby activities for your division.
2023 Competitions
Lashburn

Saskatoon

Regina

Dates: Wednesday & Sunday

Time(s): Wed 6:30 PM – 8:30 PM

                Sun  4:00 PM – 6:00 PM

Location: CN Sportsplex/Rugby Park

Coaching Staff: Jason Voss, Todd Wilson

Dates: Wednesday & Sunday

Time(s): Wed 6:30 PM – 8:30 PM

                Sun 4:00 PM – 6:00 PM

Location: Saskatoon Rugby Clubhouse

Coaching Staff: Ian Senterre, Allison Jeffrey

Dates: Wednesday & Sunday

Time(s): 4:00 PM – 6:00 PM

Location: Regina Rugby Clubhouse

Coaching Staff:  Jerry Vargas, Adam Albeck, Julie Foster, Madi Phulowy, Noor Aldhaher
U16 girls (born 2007-2008)
U18 girls (born 2005-2006)
U16 boys (born 2007-2008)
U18 boys (born 2005-2006)