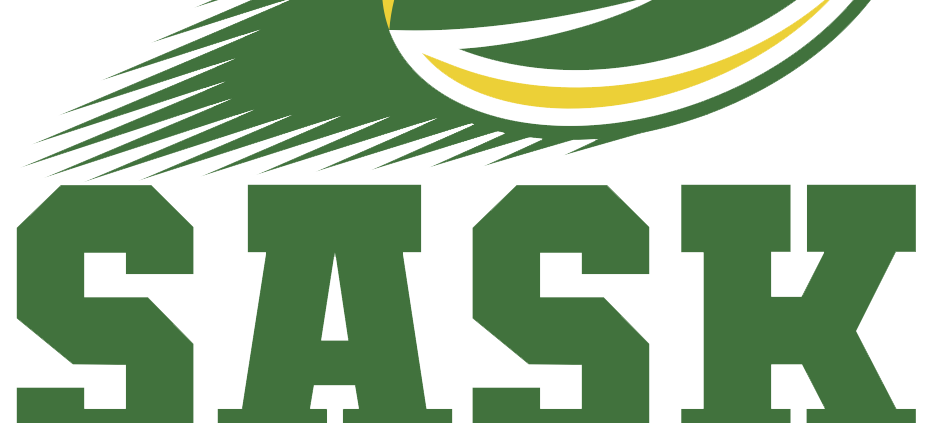 MINOR GROUPS ACROSS SASKATCHEWAN
Changes for the Greater Good
In 2011 the Saskatchewan Rugby Union and Mini Rugby groups across Saskatchewan began joining forces to create Saskatchewan Mini Rugby.  The goal of joining these entities was to make one united organization allowing volunteers to have all the tools needed readily available for them to operate or start up a successful community program, making quality Mini Rugby accessible to boys & girls across Saskatchewan.
Come out and give "Wheaty" and Saskatchewan Mini Rugby a try; we could be the start for a life time of enjoyment from Rugby and sport.
Mini Rugby is a fun and active start to being part of a team through the joy of rugby.  By developing the principles forthe love of physical activity, team work, and the skills of rugby at early ages we are aiming to develop strong values and skills that can be used throughout a lifetime and career.  Mini Rugby can be the start in a long term development model of a successful rugby player, or for some simply the beginning of an enjoyable and healthy fulfilling lifestyle.

Although the main focus of the Saskatchewan Mini Rugby is Fun & Participation we also want children to have the opportunity to develop strong FUNdamentals for rugby through knowledgeable coaching. In order to ensure a child's best chance for success Saskatchewan Mini Rugby trains and has resources available for coaches to give them all the required tools, and in many communities former and current senior rugby players coach simply to spread the love of the game. These knowledgeable coaches allow Saskatchewan Mini Rugby to teach the primary FUNdamentals of rugby, giving children the opportunity to jump start a strong rugby career.

Unlike some other sports rugby is a true team sport.  In rugby at any level rarely can one player take over or control a game, rugby is a true team sport and needs everyone's participation, dedication, and team work for a team to succeed.  These requirements of rugby mean that rarely is a player standing still or waiting for something to happen or come to them, in rugby every player must move with and follow the play in order to be part of it and support their team mates for the team to succeed.
Lashburn
Lloydminister
Regina
Saskatoon
Moose Jaw
Swift Current 
Meadow Lake 
Warman
Yorkton
Estavan
La Ronge
Humbolt
North Battleford
Prince Albert
or
Your Community
Fun & Participation
Team Work
Healthy Active Lifestyle
Develop Athleticism through the Joy of Rugby
Flag Rugby is a fun and exciting form of non-contact rugbysuitable for males and females of all ages and abilities. There are no scrums, line-outs, or tackling allowed in flag rugby. Initially flag rugby was only really played by youngsters but increasingly so men and women of all ages and ability are taking up the game and Flag Rugby is now being recognised as not only a way of introducing young players to contact rugby but as a game in its own right.
Flag Rugby has the following advantages over traditional games of touch rugby:
It shows clearly when a tackle is made and prevents arguments
It allows players to easily officiate their own games
It gives a real incentive for defenders to defend
It momentarily takes the 'tackler' out of the game as would occur in full contact rugby, allowing more time and space for the attacking team
It encourages defenders to attack at the hips, as is required for solid proper tacking in high stages of rugby
It encourages the correct lines of running required for success in the full 15 per side game
Most importantly Flag Rugby is a fun game that the entire family can play
Flag Rugby can be played without scrums and lineouts and teams can be as small as 5 per side. It can be played on grass, sand or on hard surfaces outdoors and indoors. There is no need for rugby posts and the pitch can be marked as a simple rectangle. Teachers, coaches, and players need no previous knowledge of rugby to get started and this makes Flag Rugby an ideal game for girls and boys of all ages and abilities.
Player Supplied 
Athletic Shorts/Pants (Black Preferred)
Rugby/Soccer Socks (Black Preferred)
Athletic Shoes/Cleats

Sask Mini Rugby Supplied
Belts and Flags
Training Gear
First Aid Kit

Supplied to Player with Payment of Fees
Team Jersey
Through sponsor support and grants the Saskatchewan Mini Rugby tries to maintain the lowest member fees possible, our goal is to allow rugby to be accessible to every child and family in Saskatchewan. 
Saskatchewan Mini Rugby is always looking for new players or coaches and assistant coaches to join the fun.  If you are between the ages of 3-13 and are interested in playing please watch out for registration in February.  If you are of almost any age and interested in coaching or being an assistant coach please contact us, no experience required for assistant coaches.  Our season starts in April so don't wait too long.
Member fees go directly towards the items that are used daily at training, are the child to keep and use, and be responsible for.
-Receive Mini Team Jersey
-Receive receipt for use at tax season
If a fee is too large of an amount for your family to field, there are organizations like KidSport that are in place to help families so all kids can play.
http://www.kidsportsask.ca/
The first step to joining Saskatchewan Mini Rugby is to complete the Member Information form.
Link to our online Registration on your community page.
Coaches & Assistant Coaches
No out of pocket registration fees are required for you, Only Your Time and Dedication
If your rugby playing days are behind you, can't commit to being a full time player, want to something you and your child can enjoy together, or just want to learn about Rugby being part of the Mini Coaching could be the place for you. Youth coaching can be a very rewarding way to give back to the community or continued involvement of the game you love. Don't miss out on your chance to give something back, rekindle, or continue the love of the game.
Visit the community page for contact information in your area, or email if you are interested in starting a mini program in your community.
* All coaches are required to take either a NCCP Rugby Community Initiation Course or NCCP Rugby Introduction to Competition Course that are offered multiple times each year
See community pages for specific dates and times.
If you are interested in more information about:
Saskatchewan Mini Rugby and what it offers
Looking to start up Mini Rugby in your Community
Wish to file a complaint about the Saskatchewan Mini Rugby program in your community
Or simply a general inquiry
Please contact us as per below
Saskatchewan Mini Rugby
E-Mail: jastrope@saskrugby.com