Mini Rugby is an excellent way for players ages 3 to 12 to learn about rugby in a fun, non-contact environment. Players can learn about the sport, practice fundamentals like passing and catching, and participate in flag rugby games.
Mini Rugby programs run seasonally in the fall, spring, and summer in different communities. Click the button below to find a Mini Rugby program near you or scroll down to learn more.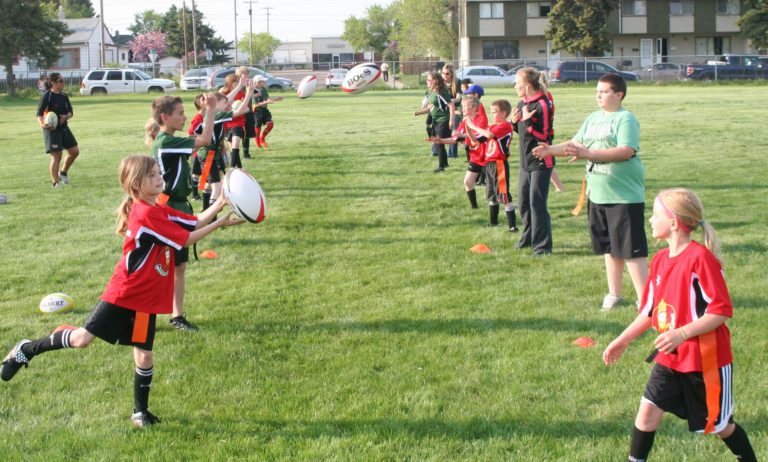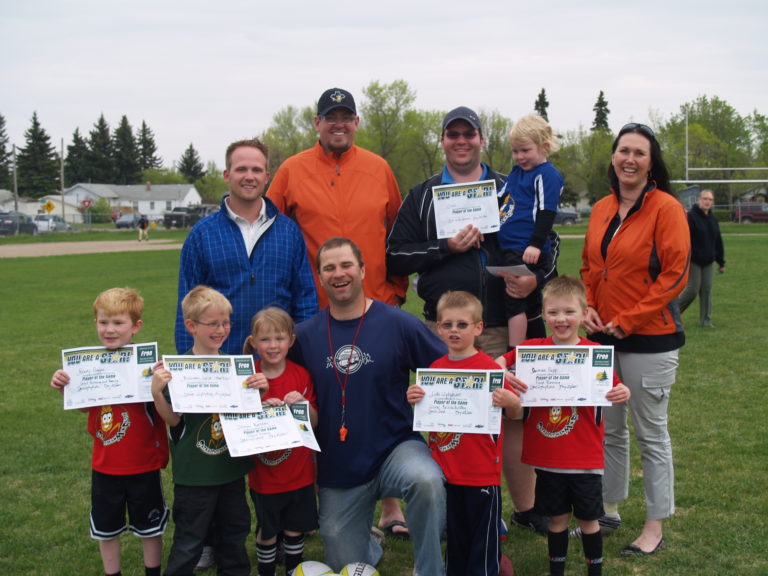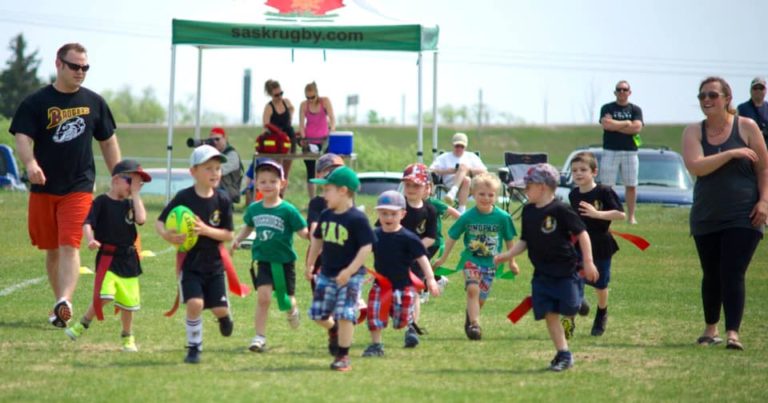 Flag Rugby is a fun and exciting form of non-contact rugby suitable for all genders, ages and abilities. There are no scrums, line-outs, or tackling in flag rugby, instead players practice their ball handling skills, offence and defence. 
Flag Rugby can be played without scrums and line-outs and teams can be as small as 5 per side. It can be played on grass, sand or on hard surfaces outdoors and indoors. There is no need for rugby posts and the pitch can be marked as a simple rectangle. Teachers, coaches, and players need no previous knowledge of rugby to get started and this makes Flag Rugby an ideal game for girls and boys of all ages and abilities.
When you sign up for your community Mini Rugby program you will complete your registration online at the Rugby Canada Registration Page.
The video below gives you step-by-step instructions on how to complete your registration. Your program organizer will give you details on which registration to select.
If you have any problems during registration, contact Sportlomo Support.
We want to see everyone on the pitch! If programs fees are too large for your family to field, there are organizations like KidSport and Jumpstart in place to help families with registration fees so all kids can play.  
Once you have processed your application let your program organizer or the Sask Rugby Office know and we can help complete your registration.
Starting a community program
Mini Rugby Programs are essential to grassroots rugby in Saskatchewan. Anyone interested in volunteering as a program organizer, manager, or coach can the Mini Rugby Program Interest Form below. For full details on volunteer roles and responsibilities, see the Volunteer Information Package on this page.
Mini Rugby volunteers manage their community program with the support of Sask Rugby, including:
planning and delivering youth rugby sessions
promoting the program in their community. 
Contact Sask Rugby and bring a rugby program to your community today!